Dr. Davis obtained her bachelor's degree in Cell Biology from the University of Washington. Following completion of her undergraduate studies, she was accepted to the University of Washington School of Dentistry. There she completed the rigorous demands of dental school while holding a passion in serving the community through volunteering and spreading oral health awareness. While in school she received a clinical ranking of top 5 in restorative dentistry and received multiple scholarships.
After graduating in 2012, Dr. Davis went onto complete a one-year residency program in Advanced Education in General Dentistry here in Seattle. The program held its emphasis on public health with further education in restorative dentistry as well as pediatrics, oral surgery and endodontics (root canals.) She has worked in private practice in Puyallup and Seattle while acting as an active affiliate faculty member in the restorative department at the University of Washington.
Dr. Davis married her dental school sweetheart, Blake Davis, a local area Orthodontist. Go Dawgs! When she is not doing dentistry, she is busy with her two sons, Cameron and Luke who are in early education nearby. They live locally and enjoy spending time outdoors and with their friends and family.
Dr. Davis is a member of:


The University of Washington School of Dentistry as an Affiliate Faculty Member


Seattle-King County Dental Society


Washington Dental Association


American Dental Association


Voted by her peers in dentistry, Dr. Davis has been observed once again as a 'Top Dentist' in the community.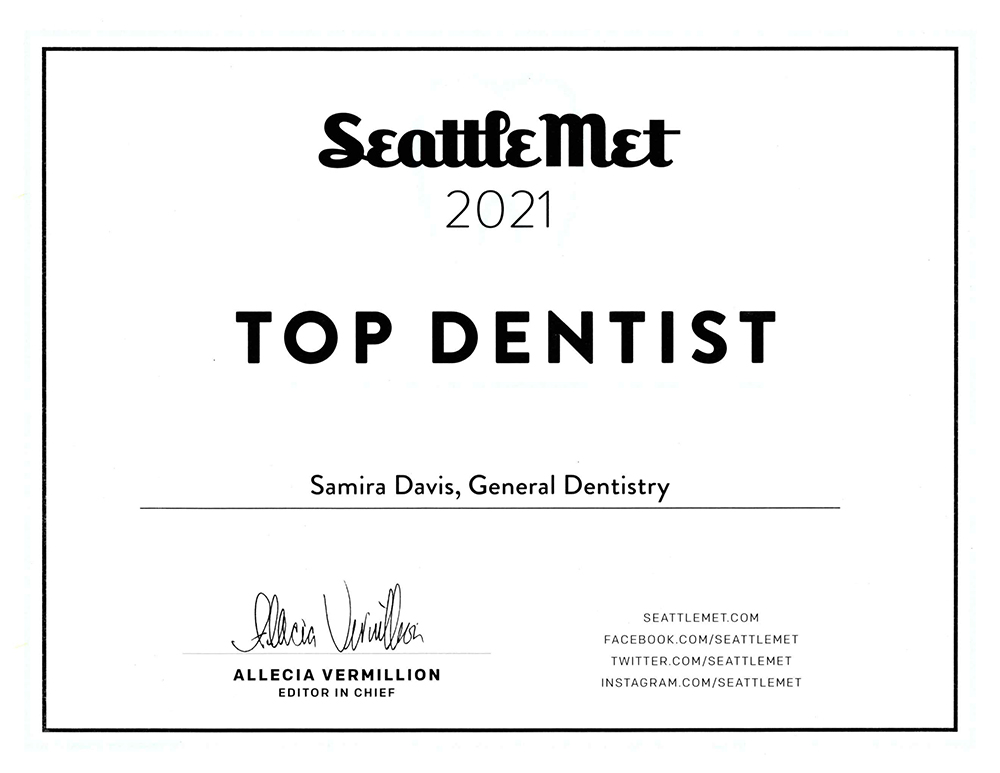 Dr. Nader is a native of southeast Michigan. He attended the University of Michigan for his Doctor of Dental Surgery degree. While Michigan is where the mitten is (bad joke) he is glad to be in beautiful Washington and serving this community!

He has a passion for continuing education and truly loves learning and refining his knowledge and skills. This investment in the profession offers his patients the very best conservative dentistry that functions comfortably, as well as maximizing the longevity of the final restorations.

While he is aware that the dental chair is not the most exciting place for our patients, he will always do his best to make sure you are comfortable, respected, and happy. He enjoys getting to know each patient on a more personal level, so be prepared for a question or two.

Outside of the office you'll find him waltzing through the aisles of World Market looking for snacks, enjoying farmer markets in search of the perfect cinnamon roll, exploring the breathtaking hikes we have (Thunder Mountain lakes is his personal favorite thus far) and watching his beloved Newcastle United play. If you have any food recommendations please be sure to drop a comment as his Yelp list is ever growing.
Meet the Team
YOU WORK HARD, LET US TAKE CARE OF YOU
Visit Our Office
In the heart of Downtown Kirkland across the street from the new Kirkland Urban.